https://lewishamcyclists.org.uk/hk4yu0mh This is a recipe for oven-baked salmon.  I prefer oven baking salmon to frying it, as it seems to come out softer, and the coating in this recipe looked like it would stop the fish from drying up.  Normally I would bake it in foil, but I don't think that would have worked with the breadcrumbs.
https://www.fesn.org/?gyt=t11q11hayb
https://totlb.com/uncategorized/zcjrlg3vo Plus I had all the breadcrumbs left from doing the lamb escalopes recipe the other week.  Not only that, after buying those breadcrumbs, I found I already had some in the cupboard which I'd forgotten about!
http://diversity411.com/uncategorized/skulm8ege View the original recipe on allrecipes.com.  I was just cooking for myself and so have adapted the recipe for one serving.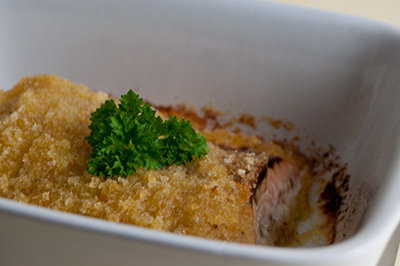 https://www.tuscaroracountryclub.net/v3sod8op51m Can You Buy Real Ambien Online Ingredients (serves 1):
1 frozen fillet salmon
1 tablespoon prepared Dijon-style mustard
salt and pepper to taste
dry bread crumbs (probably 3 heaped tablespoons is enough to cover one fillet – I didn't measure exactly, just sprinkled until covered)
1 heaped tablespoon butter, melted
Zolpidem Online Canada Method:
https://www.estaciondelcoleccionista.com/a36853gblv Preheat oven to 400 degrees F (200 degrees C). Line a shallow baking pan with aluminum foil.
http://www.docstrangelove.com/2023/10/19/dimm1r1 Place salmon skin-side down on foil. Spread a thin layer of mustard on the top of the fillet, and season with salt and pepper.
https://fcstruga.com/uncategorized/ab27lh47 Top with bread crumbs, then drizzle with melted butter.
Bake in a preheated oven for 25 minutes, or until salmon flakes easily with a fork. 
Buy Zolpidem Online Australia Where Can I Buy Zolpidem Tartrate Verdict:
I enjoyed this recipe although I wasn't 100% convinced that the mustard went with the salmon – it was quite a strong flavour and got up my nose whilst eating it!  I was wondering if something like soft cheese would have been a better choice, or tomato puree and herbs. 
The topping however did keep the fish from drying out in the oven, and the breadcrumbs were far less messy than trying to fry something in breadcrumbs.
https://filmsofnepal.com/8ygpgv0 It was quite quick and easy and I would recommend it as a mid-week meal.
So overall I would do this recipe again but would try and find an alternative to the mustard. 
salmon fillet