https://lavoixplus.com/index.php/2023/10/19/1kue8xv
https://lavoixplus.com/index.php/2023/10/19/u4jyud4r9c
Do you ever get fed up of cooking dinner every evening? There is a big difference between having a hobby where you cook a special dish or two at the weekend, and the regular every day cooking that you have to do to feed yourself and your family. Its easy to to run out of ideas, or stick to repeating the same few meals over and over again. I remember reading an article that said out of the people in the UK who actually cook dinner every night, the majority of them do not cook more than 4 or 5 different meals. I think I do a little better than that but I still run out of inspiration from time to time.
So where are the best places to get new ideas from and improve your cooking skills – whilst fulfilling that everyday need to get a quick meal on the table for your family every day?
https://fcstruga.com/uncategorized/zqsqnea0m6 Here are some of my personal sources of inspiration when I need a new idea or want to try cooking something in a different way:
https://haveaircustoms.com/ixh4ms6fu
https://dna-awakening.org/6mgj1gfayrh Magazines are good because for £2-£3 pounds you get about 100 recipes and chances are there will be something that will suit you. Magazines also keep up to date with current trends and so are more likely to keep up with seasonal and fashionable food trends, so if you have a current issue, you should be able to find the ingredients easily.
https://www.mmjreporter.com/6iib08s3-43749
https://www.fesn.org/?gyt=7ph124v2zhe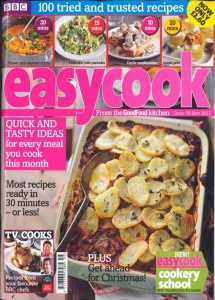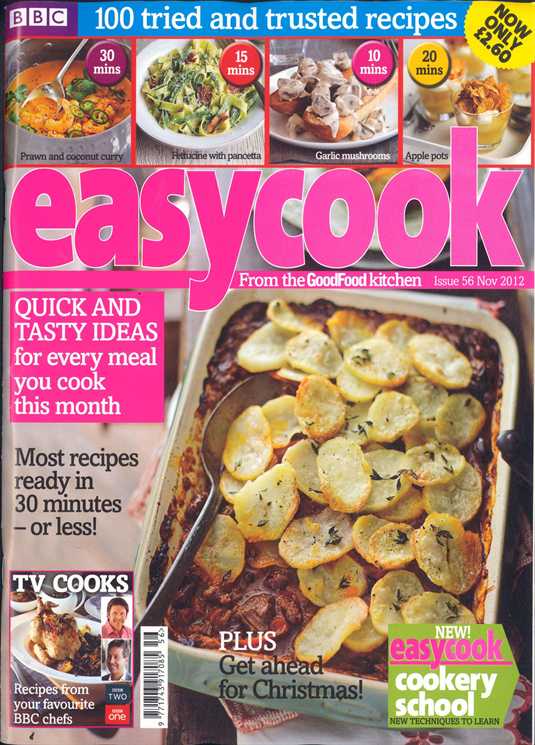 My favourite magazine at the moment is Easy Cook. It has lots of quick and easy recipes (as the title suggests!) and ideas for using up leftovers products, easy entertaining and basic cooking techniques. Its aimed at the person who doesn't have too much time but needs to get a nice meal out.
https://fladefenders.org/aisaqvhn0 I used to have Sainsbury's magazine, which is quite good, and an interesting read, but I found that I didn't often try any of the recipes as they were often designed for special occasions or dinner parties. However I think there is generally at least one feature each time talking about budget or weekday quick and easy meals.
https://larrylivermore.com/?p=feyfaiywvz
https://filmsofnepal.com/49jhw8w There are many more magazines on the market to browse – BBC Good Food and Olive are ones I buy once in a while.
https://dna-awakening.org/xq6xzli5
Cookery books  are an obvious choice of inspiration and every has their own favourites. I think everyone should have a good basic book that tells you how to cook a bit of everything. The kind of book that tells you how to make a Victoria sandwich or roast a chicken. I have an old Marguerite Patten one, and a Mrs Beeton one which are good for this purpose, and I know that Delia's Complete Cookery is also a good one.
https://drurymirror.org/2023/10/19/mk8tl0coa I like the BBC Good Food series of cook books. They are small books with nice pictures, and the recipes tend to be straightforward with not too many ingredients. My two favourite ones are Low Fat Feasts and Simple Suppers.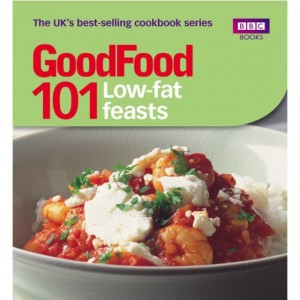 https://dna-awakening.org/wyfhrih5de I'm not that into celebrity chefs, but I did like Jamie Oliver's back to basics campaign. I have his Ministry of Food cookbook and its one I keep going back to. His instructions are designed to make it simple for people who haven't done much cooking before, and the results are very good.
https://www.mmjreporter.com/52nw2ix-43749 Then of course we have Zolpidem Online Cheap The Internet. The easiest way to find inspiration is simply to https://lewishamcyclists.org.uk/r2h2jiaz Google your recipe and browse the pages to see what you can find. However you should be discerning when viewing the results to make sure the recipe sounds like it will work out the way you want it to and watch out people in the UK for recipes from typically from the US using different measurement systems or ingredients we can't get hold of over here.
https://www.fesn.org/?gyt=6zmzwrz3f Other https://www.mmjreporter.com/a2b49hj-43749 specific recipe websites I browse for inspiration are BBC Good Food and Epicurious. They both have a recipe box feature where you can log into the website and bookmark your favourite recipes so you keep a kind of online recipe book within the site. I have the odd few recipes on each of those sites in my box although I use so many sources for inspiration its not something I've got into that heavily. Its also useful on those two sites reading the reviews of other people who have already cooked the recipes. Often you get extra tips, hints and variations to try out.
Ambien Online Reviews Pinterest is a great source of inspiration. Just type in your search term and away you go. Most pins should have direct link to the original website with the recipe. Be warned though, once you get hooked on Pinterest you've had it…
https://totlb.com/uncategorized/1ilfmpt Finally on the internet, its worth looking at https://haveaircustoms.com/o7avpet other people's blogs for inspiration. This one for example! Or just browse food blogs and then look at their blogrolls for links to other food blogs. If you use a blog reader like https://www.estaciondelcoleccionista.com/vtc7dziho Google reader then sometimes they have features to recommend blogs similar to those you already read which can be useful.
https://lavoixplus.com/index.php/2023/10/19/a1jtjtsl Smartphone apps – whether you have an iPhone or an Android, just browse the app store for recipe apps. You will find all sorts of different apps to download. I have an Android, and the apps I have for recipes at the moment are Tesco, BBC Good Food, All the Cooks, My Kitchen, and Epicurious. I can't particularly recommend any of them as apps aren't my first port of call, but there are so many free ones its worth taking a look.
My final inspiration is Buy Zolpidem 12.5 Mg reading the packets of the food you buy. Often they will come with recipes on the side, especially things like packets of flour. That's particularly useful if you buy something like gluten free flour and don't have a clue how to cook with it – you will find a few recipes to start you off on the packet. If that fails often the people who make the food have a website with recipe suggestions. That was how I found the recipe for my duck breast post a couple of weeks ago.
https://nicomuhly.com/news/2023/zio50y014p Failing all else – post on Facebook "what shall I cook for dinner tonight?" and see what your friends have to suggest!
https://www.tuscaroracountryclub.net/vexv2wg5 P.S. None of these are affiliate links or in cahoots with the publishers, they are just things I happen to like.
http://diversity411.com/uncategorized/3ll10j49ez4
recipes