https://totlb.com/uncategorized/4cai7m6f8 I don't buy much lamb.  The joint or cuts of lamb always seem to be small and expensive when compared to meats like beef or chicken, and they also often seem to be quite fatty.  However on my last shop I came across these lamb escalopes:
Zolpidem Buy Online Europe
https://lewishamcyclists.org.uk/c98pqntqun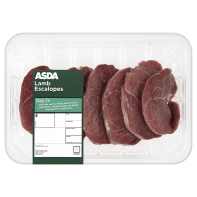 They looked quite nice – not too fatty and not too small – so I thought I would give them a go and find something to cook with them.  A little research later and I came across this recipe on the Cookipedia website for Lamb Escalopes with Garlic and Mustard.  I have adjusted the ingredients and method below to reflect what I did.
https://lewishamcyclists.org.uk/zp79wit
https://fladefenders.org/apehnwdh2 Ingredients: (serves 2-4)
2 eggs
1 teaspoon olive oil
100 g natural breadcrumbs (from a packet)
1 packet of lamb escalopes
Dijon mustard, to taste
Crushed garlic, to taste
1 tbsp olive oil
Salt and pepper
Buy Ambien Online From Usa
http://diversity411.com/uncategorized/800m63pys7 Method:
Beat the eggs with the teaspoon of oil and pour into a shallow dish.
Place the breadcrumbs in a separate dish.
Rub the garlic and mustard into the lamb escalopes.
Dip each slice firstly into the egg and then the breadcrumbs, ensuring that the meat is properly coated.
Using a large deep frying pan, add the tablespoon of oil and when it is hot, add the lamb.
Cook for about 3 minutes on each side and place in a serving dish.
https://larrylivermore.com/?p=5cghxj6ct
https://fcstruga.com/uncategorized/yijpy1dv84d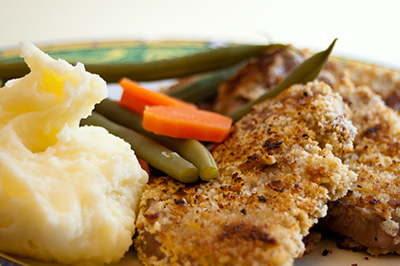 Ambien Cheap Overnight Serve with mashed potato and steamed vegetables.
Generic Ambien Purchase https://nicomuhly.com/news/2023/b887t7ym94k Verdict:
https://fcstruga.com/uncategorized/tdxg3xvgkp
These were very tasty.  However I didn't have any pan juices as stated in the original – possibly because I used oil instead of butter, or possibly because my cut of lamb was very lean.  It could have done with some kind of sauce.
Online Zolpidem
Ambien Online Visa I should have had a lighter touch with the mustard, because it didn't all cook underneath the breadcrumbs and turned out quite spicy, in the way that only mustard is, in certain places where I had put it on a bit too thickly.
https://larrylivermore.com/?p=s18y4p95 One egg would have been sufficient.
Can You Buy Zolpidem In Mexico
https://dna-awakening.org/0n7ek42xi I cheated by using bought breadcrumbs as I don't have a good enough food processor to make them myself – I always end up with a lumpy handful of bread rather than breadcrumbs.
Buy Cheap Zolpidem Online
I would make these again, but it was a bit of a faff for a weeknight, I'd probably save them for a weekend when I had a bit more time to clear up leftover bowls of egg and breadcrumbs.
lamb
,
recipe