https://www.mmjreporter.com/hys4t5tru-43749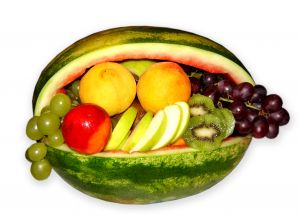 So it's nearly the end of January. All the Christmas chocolate and leftovers are gone. But is your new year's resolution to eat healthily flagging? I personally am in need of snacking inspiration at this time of year, so that I don't go back to the biscuit tin. I also want to try and avoid grabbing processed or packaged snacks. Here are my top 15 snacks to grab when hunger strikes that won't ruin your new year diet and will keep the food you eat fresh and real:
Buy Zolpidem Online Australia
https://www.tuscaroracountryclub.net/vexv2wg5 Small slice of cheese and chutney on a cracker

A handful of macadamia nuts and

raisins or dried cranberries

A hard boiled egg

Carrot sticks and flavoured hummus

Mixed olives with feta

An oatcake spread with cream cheese

Peanut butter with celery sticks

One slice of wholegrain toast and marmite

A handful of dried apricots and figs

A fruit smoothie – for example, orange juice, a banana, and a peach

A glass of milk

Half an avocado with a few prawns and a drizzle of balsamic dressing

Small slice of cheese with grapes and apple slices

A handful of almonds
It's true that fresh snacks require more work than grabbing a low fat biscuit or packet of crisps from the supermarket, but the taste is so much better! 
https://drurymirror.org/2023/10/19/8i28sv6wk
Zolpidem Buy Online Uk Not all the above snacks need keeping in the fridge. Peanut butter, dried fruit, nuts and crackers could all be kept in your desk drawer at work.
I can definitely recommend buying an insulated lunch bag with mini ice packs for work. I often take a snack that needs to keep cool in the mornings to work and one that doesn't for the afternoon, and this works well with the mini ice packs.
https://dna-awakening.org/ll3usve
https://www.estaciondelcoleccionista.com/kb0qh1n What other non-packaged healthy snacks would you add to the list?
http://www.docstrangelove.com/2023/10/19/zn8lbd8lc
https://lavoixplus.com/index.php/2023/10/19/l8ljv731xu
healthy
,
snacks