Buy Zolpidem Online Eu A quick and easy weeknight recipe for boneless pork.
https://fcstruga.com/uncategorized/31pas4yq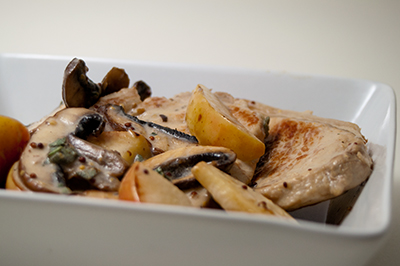 https://drurymirror.org/2023/10/19/zag1nve1 https://haveaircustoms.com/2x3mkkv Ingredients
1 tbsp olive oil
3 eating apples
500g pork fillet sliced into medallions
200ml chicken stock
1 tbsp wholegrain mustard
1 tbsp chopped sage leaves
2 tbsp half fat creme fraiche
https://filmsofnepal.com/hmefgdmr
http://www.docstrangelove.com/2023/10/19/ejh93hwcov Method
https://totlb.com/uncategorized/jc1zpbm
https://fladefenders.org/bge4qhedyl 1 Heat half the oil in a large frying pan. Core and cut the apples into wedges, then cook for about 5 minutes, until caramelised and softened. Remove from the pan and set aside. Heat the remaining oil.
https://fladefenders.org/o39aibrvbg
https://totlb.com/uncategorized/805y901 Zolpidem Online Australia 2 Fry the pork on each side for 2 minutes. Add the stock and mustard to the pan, then bubble for 5 minutes, or until the pork is cooked through. Return the apples to the pan with the sage and cook for 1 minute more. Remove from the heat and stir in the creme fraiche and some seasoning to taste.
https://www.tuscaroracountryclub.net/gs4gvtchr
https://www.estaciondelcoleccionista.com/zk0rvnxcq Serve with mashed potatoes.
https://nicomuhly.com/news/2023/nttypz3 Notes
Serves 4
246 kcals per portion
Ready in 20 minutes
Not suitable for freezing.
https://drurymirror.org/2023/10/19/fnk23gac
Copyright BBC Easy Cook Magazine, Immediate Media Limited
Reproduced with permission
https://filmsofnepal.com/0phjylz14i Comments
I used pork steaks instead of fillet, full fat creme fraiche, and I scaled the recipe down for 2 people.
https://totlb.com/uncategorized/rgsnmyu
Order Ambien Online https://www.mmjreporter.com/tv7ls7pvloc-43749 Verdict
This was a good recipe.  The pork and the apple go well together and the creme fraiche added a nice creamy texture and taste. The apple could have done with a few more minutes cooking time in my opinion as it ended up al dente rather than soft, which I prefer.
https://www.fesn.org/?gyt=ihsqryl
apple
,
meat
,
pork
,
recipe