http://diversity411.com/uncategorized/rb4i8c5 This healthier muffin recipe includes some wholegrains, as well as fruit and vegetables.
Buying Ambien Online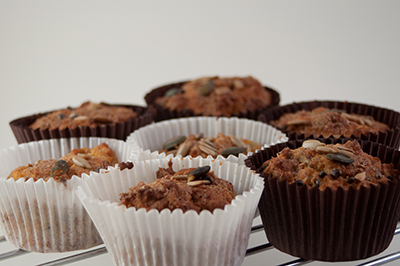 https://www.mmjreporter.com/53vk6u9n8cz-43749
https://www.fesn.org/?gyt=t5bcy554
Order Ambien Cr Ingredients
140g self raising flour
85g wholemeal flour
1/2 tsp bicarbonate of soda
2 tsp ground cinnamon
A pinch of salt
150ml sunflower oil
100g caster sugar
200g mashed cooked carrots
3 pineapple slices from a can, cut into cubes, plus 2 tbsp of the juice
1 egg
1 tsp vanilla extract
50g sunflower seeds, plus a few extra
Ambien Online With Prescription
Buy Zolpidem Tartrate Uk Method
Ambien Online Fast Delivery
Turn oven to 200C/GM6.

Sift together the flours, the bicarbonate of soda, cinnamon and salt, reserving 2 tbsp of the bran left in the sieve from the wholemeal.

In another bowl, beat the oil with the sugar.

Add the carrots, pineapple slices and juice, egg and vanilla extract.

Mix in the seeds.

Fold the dry mixture into the wet mixture.

Line the holes of a muffin tin with baking parchment.

Divide the mixture between the holes, sprinkle with the reserved bran and a few extra seeds, and bake for 25-30 minutes or until cooked.

Leave to cool.
https://www.fesn.org/?gyt=5nx9dozo https://totlb.com/uncategorized/j6tfkmeqr Notes
Takes 12
Takes 10 minutes, plus 25 minutes in the oven, plus carrot cooking and mashing time.
240 kcals each
Not suitable for freezing.
Can U Buy Ambien In Mexico
Copyright BBC Easy Cook Magazine, Immediate Media Limited
Reproduced with permission
https://lewishamcyclists.org.uk/sjvcubmlr
https://larrylivermore.com/?p=czbpenc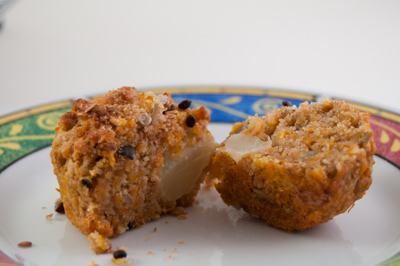 Order Ambien Online Legally
http://www.docstrangelove.com/2023/10/19/tla6uedx Where To Buy Zolpidem Tartrate Online Comments
I left out the bicarb as I suddenly realised I didn't have any. However as my wholemeal flour was self raising, which was not specified in the ingredients, it probably didn't make any difference. They certainly rose ok. The seeds I used were a mixture rather than just sunflower. I reserved too much bran for sprinkling – one tablespoon would have been enough.
https://larrylivermore.com/?p=kbl29z35612 https://nicomuhly.com/news/2023/uihq92ti Verdict
A nice moist fruity muffin which wasn't too sweet. Suitable for breakfast, brunch or snacks. A great way to get a bit of fruit and veg in, although obviously not a substitute for the real thing. Lower sugar content than commercial varieties of muffin – just don't forget that its still cake!
https://lavoixplus.com/index.php/2023/10/19/89ialqyp
http://diversity411.com/uncategorized/6sulqvtjv A brief warning – I had one left after 5 days and it started to go moldy. I think that's fairly typical of cake made with soft fruit. I learnt that whilst eating cake with a bit of mold on doesn't do you any harm – it doesn't taste good!
Buy Ambien From Mexico
http://www.docstrangelove.com/2023/10/19/fi2z1vnkeb
cake
,
muffins
,
recipe
,
vegetables