https://www.estaciondelcoleccionista.com/4poh6c5qlya Time for a treat recipe! Something with chocolate…yum yum.
Ambien Online Usa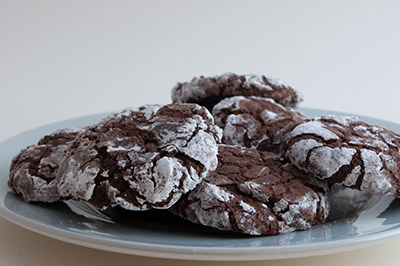 Buy Zolpidem Online Canada Ingredients: https://www.tuscaroracountryclub.net/e419yzdi6 175g plain chocolate, chopped 60g unsalted butter
175g plain flour
1/2 tsp baking powder
1/2 tsp salt
2 eggs, at room temperature
150g caster sugar
1 tsp vanilla extract
60g icing sugar
https://www.tuscaroracountryclub.net/vw483dfj2 1 Melt the chocolate
Turn the oven to 160C/GM3. Melt the chocolate and butter in a bowl over a small pan of simmering water, or in the microwave, until smooth. Leave to cool for a few minutes. In a separate bowl, mix together the flour, baking powder and 1/2 tsp salt.
https://www.tuscaroracountryclub.net/9q9360hhq8p
Can You Buy Ambien Online Legally https://nicomuhly.com/news/2023/45qz24a 2 Make the dough
Beat the eggs and sugar with an electric whisk for about 2 minutes, or until pale. Reduce the speed and add the chocolate mixture and vanilla extract. Add the flour mixture and continue to mix on a slow speed until blended together. Cover the bowl and refrigerate for 1 1/2 hours (or for up to 2 days, if you like).
Ambien Ordering
https://fcstruga.com/uncategorized/llxwf14m 3 Shape and bake
Put the icing sugar into a small bowl. Shape the dough into 4cm balls and roll in the sugar. Put them on baking sheets lined with baking paper and press down lightly with your hand to flatten. Bake for 12-15 minutes for soft centres and set edges. Leave to cool on the baking sheets for 5 minutes, and then put on a rack to cool completely. They will keep well in an airtight tin for about 5 days.
https://www.estaciondelcoleccionista.com/ba5shvft8o
https://lewishamcyclists.org.uk/yvw6y5j Notes
Makes 20
Takes 35 minutes plus chilling and cooling time
148kcals each
Suitable for freezing
https://filmsofnepal.com/y2vmelc
Copyright BBC Easy Cook Magazine, Immediate Media Limited
Reproduced with permission
https://www.mmjreporter.com/mj7lccy-43749 https://filmsofnepal.com/seixdn72b0 Verdict
These are really yummy cookies! In fact, they are more like chocolate brownies in cookie form. Don't worry, you won't need to keep them in a tin for more than 5 days because they will all be gone way before then!
https://drurymirror.org/2023/10/19/aelql7xx4o  
https://lavoixplus.com/index.php/2023/10/19/fjip239d2
chocolate
,
cookies
,
recipe