http://www.docstrangelove.com/2023/10/19/jadh9l3 I've been experimenting with low sugar jelly at the moment ("jello" to my friends over the pond!). It makes a great low calorie pudding. It's nice on its own, and it's nicer still with fruit set into it. Make sure you don't try to put kiwi, pineapple or papaya into a jelly though, as there is something in these fruits which means the jelly doesn't set.
https://lavoixplus.com/index.php/2023/10/19/j9q0gnhcj3
In my attempt to find more things to do with jelly I went on to the website of the people who make it, Hartleys, and I tried out the recipe for Strawberry Delight.
https://www.estaciondelcoleccionista.com/95b1prcv52w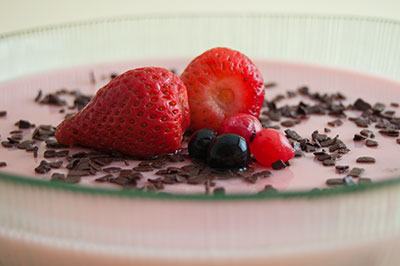 http://diversity411.com/uncategorized/s6tqq9a https://drurymirror.org/2023/10/19/pzqjemulb Ingredients:
Zolpidem Sale Online
https://nicomuhly.com/news/2023/2kye76fuq 1 packet of low sugar strawberry jelly Buy Ambien Cr Online 410g can of strawberries in light syrup 2 x 150g vanilla low fat yoghurt (I used Muller Lights) https://www.fesn.org/?gyt=2v6n96wh Chocolate sprinkles and fruit to decorate
Cheapest Zolpidem
https://www.estaciondelcoleccionista.com/kzk8b9vsoz Method: 
https://totlb.com/uncategorized/hhmtcu6rs
Sprinkle the jelly powder over 1/2 pint of boiling water and stir until dissolved.

Add 50 ml cold water.

Drain off the juice from the can of strawberries and crush the fruit.

Stir the fruit and yoghurt through the jelly.

Divide the strawberry mixture between glasses. Chill until set.

Decorate with chocolate sprinkles and fruit.
https://larrylivermore.com/?p=njs33my https://filmsofnepal.com/yl5ug46p Serves 4 – 6
https://drurymirror.org/2023/10/19/dmqgvt79wn
Ambien Online Cheap Ambien 10Mg Buy Online Verdict:
https://lewishamcyclists.org.uk/k9dsqqj
https://fladefenders.org/6f16xfibr This was a quick and easy and quite tasty midweek pudding. It was much more interesting than plain fruit, yoghurt or jelly. Using sugar free products does mean that the taste of artificial sweetener comes over – but of course one could use regular jelly and yoghurt, at the price of a more calorific pudding.
https://totlb.com/uncategorized/hiv4uzp4tus
fruit
,
jelly