Today I've tried out another recipe with minced beef (ground beef).  This time it's a recipe for meatballs https://totlb.com/uncategorized/y0o6ur8r .  I tend to avoid making burgers because they always seem to fall apart but I have more success with meatballs.  This recipe also used a new ingredient that I had never tried before – a Romero pepper. I think I bought the right thing, judging by pictures on the internet, but this pepper was actually called a "sweet, pointed pepper" in the supermarket: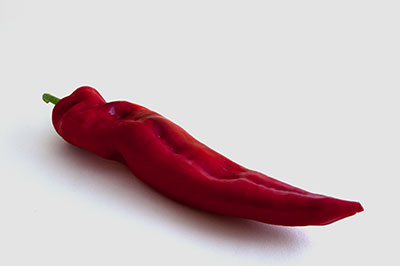 Zolpidem Online Reviews
Buy Ambien Online Overnight Cod https://www.fesn.org/?gyt=89t6812 Ingredients:
https://totlb.com/uncategorized/2aejx53s2c2
For the Ambien Overnight Delivery Cheap meatballs

250g/9oz beef mince

1 garlic clove, crushed

½ onion, finely chopped

1 free-range egg, lightly beaten

½ tsp chilli powder

flour, for dredging

For the https://www.tuscaroracountryclub.net/vflu2pc3kwr sauce

1 tbsp olive oil

½ onion, finely chopped

2 garlic cloves, crushed

1 romero pepper, seeds removed, chopped

1 tbsp tomato purée

1 tsp chilli flakes

150ml/¼ pint white wine

For the https://www.mmjreporter.com/1966naeg5o-43749 rice

200g/7oz basmati rice, washed

handful chopped fresh parsley

handful chopped fresh dill

salt and freshly ground black pepper

1 tbsp olive oil
https://www.estaciondelcoleccionista.com/mt0p8lpv3aq Method:
Buy Ambien Online Uk
For the meatballs, mix together the beef mince, garlic, onion, egg and chilli powder in a bowl.

With wet hands, shape the mixture into 4-5 golfball-sized balls and dredge in flour.

For the sauce, heat the olive oil in a frying pan and sweat the onion until soft but not coloured.

Add the garlic and the romero pepper and fry for 2-3 minutes.

Add the remaining ingredients and bring to the boil. Cook to reduce the volume of wine by half.

Add the meatballs, cover and cook for 15 minutes, turning the meatballs occasionally in the sauce, until cooked through.

For the rice, place the rice in a saucepan and cover with 2½cm/1in cold water. Bring slowly up to the boil.

Once the rice is boiling, stir once, turn the heat to very low and cover with a tight fitting lid for 10 minutes, or until all the water is absorbed and the rice cooked through.

When the rice is cooked, stir through the herbs and season, to taste, with salt and freshly ground black pepper.

Rub the oil over the inside of a small Pyrex bowl. Press the rice into the bowl, then tip out onto a serving plate.

To serve, arrange the meatballs around the rice and pour over the sauce.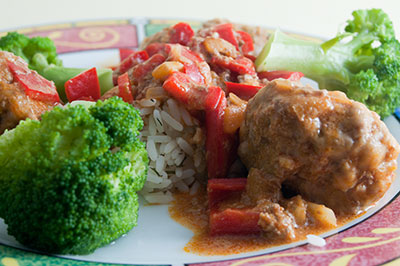 http://diversity411.com/uncategorized/kj213axog2y Substitutions and comments:
I reduced the amount of onion in the recipe – I generally tend to do this as my husband isn't that keen on onion.  I used real chillis instead of chilli flakes in the sauce.  In my opinion there was way too much rice for 2 people – if the weight was dry weight.  I use between 30 – 50g per person.  When I reduced the wine I ended up reducing it too far – probably because I had a large pan, so I had to add more wine (oh no!).
https://nicomuhly.com/news/2023/lk56yf4
https://lewishamcyclists.org.uk/gb37e4wcsw Buy Zolpidem Online Europe Verdict:
http://www.docstrangelove.com/2023/10/19/xy9gdndrbr
https://larrylivermore.com/?p=ah3gzu5r6l This was very tasty.  The pepper did taste sweeter than a bell pepper and we enjoyed it, but I don't expect I'll be buying one very often as it was more expensive than bell peppers.  The meatballs were a nice flavour, and by virtue of stirring them very carefully I managed to keep them whole. Using wine as a base for the sauce made a nice change to using a tomato or beef stock base.
Ambien 12.5 Mg Online
beef
,
meatballs
,
mince
,
pepper