I almost always get something wrong with the online shopping.  Normally its something to do with size – I order the wrong quantity or don't read the packet size correctly.  It's sometimes difficult to tell from the little pictures what size an item is if you are rushing.
Anyway, today's amusement was when I decided to order some small bananas.  Sometimes bananas can be enormous, and I thought with small bananas they will be a better size.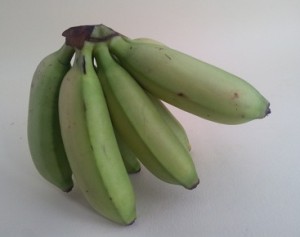 Just right hey?  Except it turns out they were mini bananas: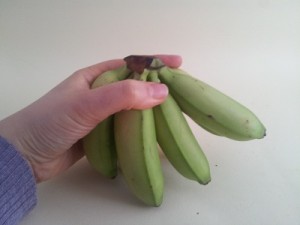 I wanted small, but that is ridiculous!
The other thing that amused me was on a packet of biscuits I bought: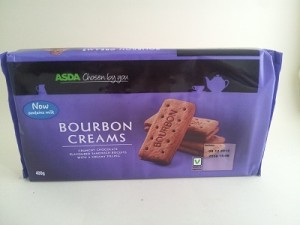 That little blue oval in the top left says "now contains milk".  Because of course that's why I buy rubbishy unhealthy biscuits in the first place.  For the milk.  I think they are taking the healthy additives thing a bit too far!
shopping