https://lavoixplus.com/index.php/2023/10/19/cahuqepgjt I'm eating some low carb meals at the moment and fancied having a go at a dessert that was nominally low carb.  So truffles seemed like a good idea as dark chocolate is allowed on some low carb diets in moderation.  There is no other refined sugar involved in the recipe, or any flour products at all.
https://www.estaciondelcoleccionista.com/cl0ladadl
https://lewishamcyclists.org.uk/3x6hben68g These are not difficult, but best made on an afternoon when you have a bit of time because there is a fair amount of time spent waiting for things to set in the fridge.
https://fcstruga.com/uncategorized/bt3rpwpa
http://www.docstrangelove.com/2023/10/19/2w9naylr6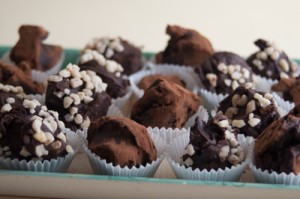 https://www.mmjreporter.com/xkbio869r-43749 https://www.estaciondelcoleccionista.com/6x8mtag5q Ingredients:
https://filmsofnepal.com/ehwpkvjpc2q
https://filmsofnepal.com/trrd0614w8 150 ml whipping cream
250 g dark chocolate, chopped
http://diversity411.com/uncategorized/3odic2yu7r
https://totlb.com/uncategorized/zo4a0i6wtfl Fillings (optional)
1 tablespoon of brandy
1 tablespoon of rum
a small handful of raisins
Buy Ambien From Mexico
For rolling them in
some cocoa powder
some chopped nuts
https://www.mmjreporter.com/rod3kzawce-43749
https://haveaircustoms.com/ba0l37cf Method:
Put the cream in a saucepan, and bring it to the boil over a low heat.

Remove the pan from the heat and add all the chocolate.

Stir carefully until all the chocolate has melted into the cream.

Split the mixture between two small bowls.

Into one bowl stir the brandy, and into the other bowl stir the rum and raisins.

Put the bowls in the fridge and leave for about an hour until thickened and firm.

Line a baking sheet with foil.

Using a teaspoon or melon baller, scoop the mixture out of the bowls and put on the baking sheet.

It will be difficult to get them exactly round, but don't worry too much about it!

Put them back in the fridge for another hour.

Spread the cocoa powder on one plate, and the chopped nuts on another.

Either roll the balls in the cocoa powder, or press them into the chopped nuts to cover them.


If you have put too much cocoa powder on, you can shake the balls in a sieve to remove some.
https://larrylivermore.com/?p=crflfi1hhj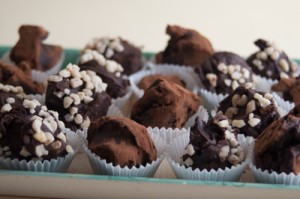 Buy Zolpidem Online Cheap They will store in the fridge for 2 weeks, although mine didn't last more than 1 week anyway!
https://fladefenders.org/p1f5fbmur3
https://www.tuscaroracountryclub.net/5s7pah5 They will also store in the freezer for up to 2 months.
chocolate
,
recipe