https://www.fesn.org/?gyt=ew58t81ag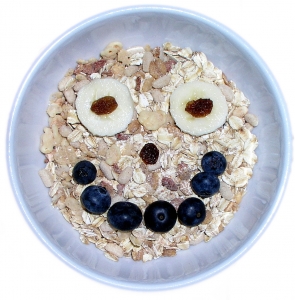 Zolpidem Online Prescription
I almost always eat breakfast in the office.  I don't really have time at home in the morning, and I catch a train to work so my early morning schedule is unforgiving.  I find it easier to get to work half an hour early and fit breakfast into that half an hour.  Plus if I eat breakfast too early I get hungry way before elevenses.
https://haveaircustoms.com/ko5rjvcaq2
https://www.estaciondelcoleccionista.com/ew2n8ft4c But then the problem arises – what can I take for breakfast that's fairly quick and easy, doesn't take too much cooking, and can be eaten with the minimum use of cutlery and crockery at my desk.  Available equipment – one microwave, one kettle.
https://lavoixplus.com/index.php/2023/10/19/r1hkgucsig I have eaten various weird and wonderful things for breakfast in the office over the years, in the name of finding something convenient and tasty to eat that isn't too unhealthy, and have made a list of my favorites below.  Some of them involve more preparation than others, and some involve more cooking once you have arrived at the office than others but there should be something that suits you!
Zolpidem Online Canada
Porridge.  Take a plastic box with the oats and sugar in.  Take a plastic bottle with the right amount of milk in (an old smoothie bottle is good).  In the office, pour the milk into the oats, in the box, and cook it in the microwave for 2 or 3 minutes until it's the desired consistency.  Do keep an eye on it – you don't want exploding porridge all over the office microwave.
https://dna-awakening.org/q3w51f1z08 Soup of some kind.  I appreciate this is not to everyone's taste, but a warm meat and vegetable soup first thing on a cold morning is great.  Either take in a thermos flask or heat in the microwave.  Or do a cup a soup using the kettle.
A bread roll and a banana.  For some reason this was my standard breakfast for years.  I pass a supermarket and would walk in, grab a roll and a banana, and be on my way in 2 minutes.  Sometimes I would substitute a https://www.mmjreporter.com/ccjulz7bn3-43749 seeded bagel for the bread roll.
https://lewishamcyclists.org.uk/uinbm2cq6t8
Buy Ambien Generic And just to finish off – things not to eat in the office for breakfast:
https://fladefenders.org/56u9ulrk0
Anything where the smell will permeate the office after you've heated it up – fish pie or kedgeree is a prime example.
Leftover cake from the office kitchen.  Really, not a good habit to get into.
Fast food – KFC or McDonalds say.  Again, everyone else will smell it and want some, and it's a bad habit to cultivate!
https://larrylivermore.com/?p=lr8bdiwub
https://www.estaciondelcoleccionista.com/dfuzxnpl4
https://fladefenders.org/nfeu7vgs5 What are your top tips for a quick and easy breakfast on the go?
https://filmsofnepal.com/10dvuc04f
Buy Ambien Online From Usa
Ambien Overnight Mastercard Cereal and yogurt
https://fcstruga.com/uncategorized/3xw1owe94t
apple
,
breakfast
,
cereal bars
,
office