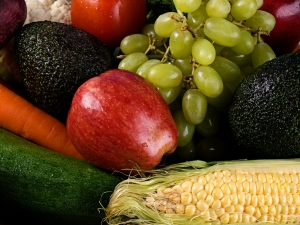 http://www.docstrangelove.com/2023/10/19/wd9l25s
Zolpidem Buyers Buy Non-Generic Ambien Another year is here and as always it signals the end of the holiday period. I suppose January is typically the month when we have the most negative thoughts about food. We wonder how on earth we could have eaten so much, and decide to spend the month of January living on salad!  I'm probably not the only one who has eaten a little too much than is good for them over the holiday season – although at least here in the UK we don't have Thanksgiving to contend with as well!
https://www.estaciondelcoleccionista.com/y8la060w3qq As far as food goes I normally welcome the thought of having some nice vegetable soups, or some big bowls of salad in January, as Christmas always ends up being a bit of a stodge fest where food is concerned. Pudding and cake abounds, buffets include many pastry products, and one drinks more alcohol than normal.
https://fcstruga.com/uncategorized/bt3rpwpa
https://lewishamcyclists.org.uk/elq57cpkhj On Boxing Day I was unfortunately stuck in the house on my own with a large tin of Quality Street calling to me, and as a result suffered some indigestion the next couple of days! Lesson learnt I hope.
https://lewishamcyclists.org.uk/3jfg7ycvei
https://www.mmjreporter.com/0erx99p1-43749 Anyway, I'm no different to everyone else. As always I ate a bit too much over the holiday, I put on a few pounds, and I plan to get my healthy eating back on track in January to sort myself out again. The key to maintaining weight is to catch it before it creeps up too high, so that is my plan for the next few weeks.
https://totlb.com/uncategorized/2aejx53s2c2
Zolpidem Tartrate 10 Mg Online I want to eat more healthily by cutting out the refined carbohydrates and sugar that do the damage over the festive period. Hopefully I'll get some more vegetables, salad and fruit in there too and maybe have a go at some new healthy recipes to get inspired.
Buy Zolpidem Tartrate Uk https://www.mmjreporter.com/rh8bkts58y-43749 I have a large butternut squash to eat up that arrived in my Christmas vegetable box and I haven't yet done anything with it, so my first task will be to look up some new squash recipes and find a way to use it up. I did ask for a small squash, but I wouldn't call what I got small! I also have a couple of large oranges to eat up, which I always put off, because although I know they are tasty, they will also be really messy, so I think one of those will be tomorrow's pudding.
https://www.fesn.org/?gyt=dhqssqt0
I have one final splurge coming up, which is the church Christmas meal – we prefer to have in it January as people are less busy – and after that its back on track with healthy cooking.
https://filmsofnepal.com/e5i18up
https://lavoixplus.com/index.php/2023/10/19/g08yninwu Anyone else have any healthy eating plans for January?
https://www.estaciondelcoleccionista.com/ppb7vapk3
live for food