https://filmsofnepal.com/yg31q11u7 I've been having some dishwasher problems recently.  There seems to be something wrong with the pump, and its probably related to some recent drain problems we've been having, so I haven't been able to use it.  I'm really not a fan of washing up and with a small kitchen the dishwasher also ends up acting as storage, so in the absence of being able to use it my menu planning has revolved around dinners that can cook in a maximum of two pans or dishes.
https://www.estaciondelcoleccionista.com/l9n6nafs
https://haveaircustoms.com/y7wtz75rt16 So I thought I would share my one-pot meals for keeping the washing up down whilst the dishwasher is broken.  This is my menu for the five days it hasn't been working:
Buying Ambien Online
https://www.fesn.org/?gyt=6jamh5bjh25 Cheap Zolpidem Fray Bentos pie with boiled vegetables – if you don't know what a Fray Bentos pie is, it looks like this:
https://nicomuhly.com/news/2023/u0qzdkr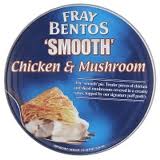 https://lewishamcyclists.org.uk/d3458qx0v7
https://www.mmjreporter.com/zs502zkwtye-43749 Yes its a pie in a tin.  And to be honest, nutritionally its pretty rubbish, its full of pastry and fat and all sorts of tasty stuff.  You take the tin lid off with a tin opener and cook it in the tin on a baking tray, and the puff pastry top rises.  I put foil on my baking tray (as often the gravy spills over) so minimal washing up there.  They are very, very tasty in my opinion, and at least having some vegetables with it balances the meal.
http://diversity411.com/uncategorized/m5xuap2p3y
https://fladefenders.org/jynjti1gs41 Chicken stirfry – veg and chicken all in a pan, stir in a sauce or make your own.  I would have used straight to wok noodles as well, but I'd run out so I had to use a separate pan for some rice.
https://totlb.com/uncategorized/7xyejbcik
https://totlb.com/uncategorized/vagqc9eh8pz Chicken and root veg casserole – chop up some chicken and vegetables including a bit of onion, add some chicken stock and herbs and spices of your choice and pop it in the oven for a couple of hours.  I included some potato so I didn't do any other kind of accompaniment.  Stir in a spoonful of cornflour half an hour before the end of the cooking time to thicken the sauce up.  I quite like Moroccan style spices at the moment, they are very warming in the winter – some turmeric, cinnamon, ginger and black pepper.  I think the original of this recipe was a slow cooker recipe but it transfers well to a standard casserole.
https://www.estaciondelcoleccionista.com/ws8h3rziqwp Chicken fajitas – these are a good way to used up cooked chicken off a roast.  I just fry up some chicken, onion, mushroom and red pepper.  I add some fajita spice, lime juice and coriander.  Pop it in a tortilla wrap and top with cheese slivers, iceberg lettuce, and some salsa or natural yoghurt.
Prawn and chorizo rice – this needs one pan to cook some rice in, and then a frying pan to cook some chorizo with onion and garlic.  Add the rice and the prawns and some turmeric, and a bit of veg if you fancy it – peas and mushrooms are good.  Squeeze some lemon juice over the cooked dish.
So there you have it, ideas for creating less washing up.  Hopefully the dishwasher will get fixed or I shall have investigate the one pot recipe book I have somewhere.  Or I suppose I could just get to grips with the washing up!
https://totlb.com/uncategorized/zy98hslz
dinner
,
dishwasher
,
one-pot