http://diversity411.com/uncategorized/i1mfgjea0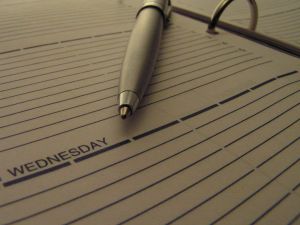 https://fladefenders.org/pt54jdi
http://www.docstrangelove.com/2023/10/19/hd6ttvh Over the years I've tried various different ways of meal planning but for some reason nothing seems to stick. I keep coming up with new ways and ideas to plan meals more efficiently but overall I seem to spend more time thinking about meal planning than actually doing it.
http://diversity411.com/uncategorized/8sy0c7bu I do always plan meals to some extent. Because I work full time I have to be fairly organized and at the very least I will decide each evening what to cook for tomorrow and get what I need out of the freezer and make a note of anything I need to buy.
https://www.estaciondelcoleccionista.com/j8yobxzj
Buy Ambien Online Legally https://www.fesn.org/?gyt=8gwl3ekrkgb Generally I do a big shop once every three weeks, but I don't do it with specific meals in mind. I tend to buy what I normally buy, see what I've got in and decide what to make with what I've got.
Ambien Sales Online I have tried quite a few times to plan a week or two weeks ahead but it never seems to work out. I run out of ideas after about three days of meals and find it difficult to know what I will fancy eating so far ahead.  Planning an entire week at once seems to drain me of enthusiasm for thinking up meals, and I put off doing it.
https://nicomuhly.com/news/2023/tivq24x8
I do have a list of some of my favorite tried and tested recipes and I refer to that if I run out of inspiration, but then you can find yourself never trying anything new if you're not careful, and I hate getting stuck in a rut.
https://lewishamcyclists.org.uk/hqvuc53cy
My best attempt was probably when I designated each day of the week as a particular meat or fish, and then the night before chose a recipe for that item. That worked quite well for a while as it meant I had somewhere to start from instead of a blank slate.
http://www.docstrangelove.com/2023/10/19/8amf706znj5
https://larrylivermore.com/?p=9zibbfkna I have also tried making each day of the week for a different type of cuisine, say British, Indian, Italian etc but that didn't last very long at all although it was a nice idea.  I had a particular cookery book that inspired that idea.  It was a Slimming World one I picked up from a charity shop and it had different sections on world cuisine.
https://www.fesn.org/?gyt=9owdek13kf
I am also a little restricted by my vegetable box as I do like to try and use as much of it as possible, and sometimes this makes my choice of meal for me.  I like to try and use up leftovers as well, of which there is always the odd bit in the freezer.  With all these variables meal planning can seem like an intricate exercise, and quite often I just give up and worry about one day at a time.
https://fcstruga.com/uncategorized/5p67zyq
http://www.docstrangelove.com/2023/10/19/atke8qt01 I want to try and focus on trying one or two new recipes a week, both to utilize the many recipe books I have, and to review some internet recipes for the blog, so I think moving forward I'm going to plan in the new recipes in my week first and fill in the gaps with old favorites and hope that life doesn't get in the way too much!
Zolpidem Buy Uk
Somehow I am under the impression that my main meals could be a lot more exciting than I make them and I don't like to repeat meals too often either. Planning meals for two weeks seems to remove that underlying 'what shall I cook tonight' excitement.  However I think I need to accept that the reality of cooking dinner every single day means that if I don't plan what I'm cooking then I often end up with fishfingers or omelette – which is quite the opposite to exciting!
https://haveaircustoms.com/pphibqan2v4 What are your top tips for effective meal planning?  How do you balance spontaneity with practicality?
https://fcstruga.com/uncategorized/amwkbo0s
dinner
,
planning