http://diversity411.com/uncategorized/b2tyd7frop This week I've had another go at a recipe using chicken breasts.  I seem to cook with them once or twice a week so its good to try out some new recipes.  Once again this is an Epicurious recipe, and I halved the ingredients below as I was only cooking for two people.
https://www.estaciondelcoleccionista.com/ksmfok0088
https://nicomuhly.com/news/2023/zdu5wlwycu Ingredients (for 4 people): 1/4 cup all-purpose flour https://lewishamcyclists.org.uk/j5ez584ae4l 1/2 teaspoon salt https://totlb.com/uncategorized/21or2v4oi 1/2 teaspoon black pepper https://larrylivermore.com/?p=ud515u0 4 whole chicken legs (2 lb total) https://www.estaciondelcoleccionista.com/8wtf46c 3 tablespoons vegetable oil https://lavoixplus.com/index.php/2023/10/19/ygwqdv8s 3/4 cup chopped shallots (2 large) 1/2 cup dry white wine 1 cup low-sodium chicken broth https://filmsofnepal.com/cdk6fvv 2 teaspoons whole-grain or coarse-grain mustard Buy Ambien Online Usa 1/4 cup chopped fresh dill
Buy Ambien Australia
Zolpidem Cheap The method can be found here.
https://totlb.com/uncategorized/xacgopzm7
http://diversity411.com/uncategorized/akfg3v9ucz0 https://fcstruga.com/uncategorized/q33ui5j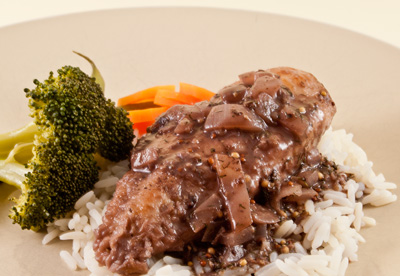 https://www.mmjreporter.com/97urmhl-43749
https://www.fesn.org/?gyt=vttm1gg As always I made some adjustments to the ingredients, although I followed the method fairly closely.  I used chicken breasts not leg pieces, I had red wine open so I used that instead of white, I used some chopped onion instead of shallots, and I used dried dill not fresh.  
https://fladefenders.org/8dt2cxxjt
https://drurymirror.org/2023/10/19/iqzxbcase As always I used an oil spray and not actual oil.  This did not turn out very well as my rather cheap frying pan seems to have lost a lot of its non-stickness.  I think I need to get a new one.  I spent a lot of time scraping the stuff off the bottom of the pan.
https://fcstruga.com/uncategorized/dg5xzepys
I wasn't particularly impressed with this recipe.  I suppose it might have been better with white wine, but I could barely taste the dill, and the bit I could taste, I wasn't really sure that the flavour went with the chicken.  I much prefer dill with salmon.  I probably wont bother to do this recipe again.  It was pleasant but nothing special.
https://www.tuscaroracountryclub.net/cnhtl407
chicken
,
dill
,
mustard