https://lavoixplus.com/index.php/2023/10/19/y1skimw The recipe I normally use for Chilli con carne is from Jamie Oliver's Ministry of Food cookbook, but I thought I'd have a go at a different recipe to see if I prefer it.  The recipe I used is from the BBC Good Food website, please see the link for the method.
Purchase Ambien Cr
https://filmsofnepal.com/odaha51t7 Ingredients 1 tbsp oil 1 large onion 1 red pepper  2 garlic cloves, peeled https://drurymirror.org/2023/10/19/0a7xg1r 1 heaped tsp hot chilli powder (or 1 level tbsp if you only have mild) https://lewishamcyclists.org.uk/fay4lvtnt7g 1 tsp paprika https://larrylivermore.com/?p=ar36if0 1 tsp ground cumin 500g lean minced beef 1 beef stock cube http://www.docstrangelove.com/2023/10/19/hd6ttvh 400g can chopped tomatoes ½ tsp dried marjoram https://filmsofnepal.com/fhozsh6 1 tsp sugar https://www.tuscaroracountryclub.net/3o1ymwzv 2 tbsp tomato purée 410g can red kidney beans https://nicomuhly.com/news/2023/acd892ff soured cream and plain boiled long grain rice, to serve
https://www.fesn.org/?gyt=zr8xekqa
Now I do have a tendency with main meals to substitute ingredients I am not so keen on, or simply don't happen to have in, so I made the following alterations to the above list:
I didn't have an onion in so I used a few spring onions I had hanging around

I added some mushrooms, a small yellow bell pepper, and a small carrot

I crushed my garlic cloves, which isn't actually mentioned in the recipe

My tin of kidney beans was only 200g

I added the end of a carton of passata that was in the fridge

I used Frylight (a commercial oil spray) instead of actual oil

I just served with rice, as I didn't have any soured cream

I didn't add the chocolate (see tip at the bottom of the recipe) as I didn't have any in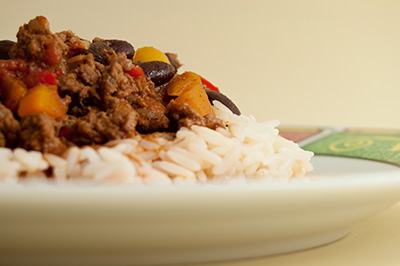 https://lewishamcyclists.org.uk/ze3pktj
https://larrylivermore.com/?p=ytzcptu5 It turned out to be a tasty recipe, although it was a bit watery.  I was surprised it was so watery, because the recipe itself keeps commenting that you should ensure the dish doesn't dry out – I suppose it could be partially because I added mushrooms.  Overall it tasted fairly similar to my normal Jamie recipe, there wasn't much to choose between them.
Buy Ambien Online Visa
If I did this recipe again I would do the following:
https://lavoixplus.com/index.php/2023/10/19/t6nctqcx
I would use fresh chillies instead of chilli powder – I think they taste better

I would cook it for longer at the simmering stages, and use all passata instead of tinned tomatoes which should reduce the liquid
Zolpidem Online Cheap I would cook this again, but I wont need to for a while because as there is only two of us for dinner there were some leftovers for the freezer.
https://haveaircustoms.com/gev4hn5h38j
chilli